OurTide is a Charitable Incorporated Organisation (CIO), registered with the Charity Commission in England (number 1195138).
 

Our formal objective is "To advance the education of the public and in particular of young people in the region surrounding the Severn Estuary and Bristol Channel by delivering workshops and on-line resources in the subjects of tidal power, the science of tidal power and its impact on the environment and the application of engineering in harnessing tidal energy."
All of the OurTide team are volunteers drawn from the education and business sectors, and the
wider community.

Workshops

At the heart of the project are design and build activities related to tidal energy, and related science, technology and engineering skills and knowledge. For example – a working scale model of a tidal energy turbine. 
Other activities

Other activities will be related to other essential aspects of energy projects including environmental considerations, project management, communication, website design and more.
Every activity will be led by experienced professionals, will encourage involvement with schools, businesses and other individuals with skills and enthusiasm in the community, and will be designed to engage and mentor school-age students.
For example, our branding was led by a senior graphic designer at local design agency Coe Creative based on designs developed by students at Clevedon School. The website was also built by local A-level students, using a platform hosted by (and with assistance from) Clevedon web and software company Nuvola.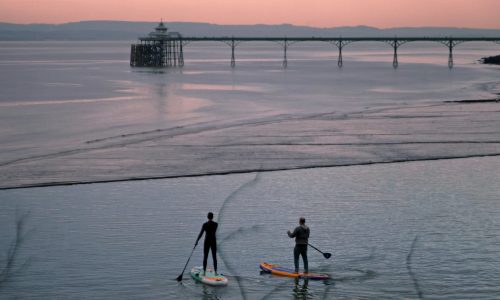 Diversity in STEM subjects is addressed with "you can't be what you can't see" as the key principle. We actively seek the involvement of women and minorities in prominent roles in this project. Our experience leads us to believe that this can be an excellent contributor to broadening access to STEM careers.
The achievements and outcomes of all activities will be made available to all e.g. designs, videos, educational resources etc.
This project is nothing without the involvement of talented individuals in all aspects, and we would love to add more names to our credits page! Activities you can get involved with include:
Technical design and build of models for workshops

Designing teaching materials for the workshops

Delivering the workshops

Creating content around the environmental impacts of tidal energy

Producing video and written content for the website
Digital and social media marketing

Health and safety

Finance and administration

Project management
There are three founding trustees of the charity.
Brian Gribben
Brian is an engineering consultant specialising in fluid mechanics with >10 years of experience in marine renewable energy. Brian's motivation for OurTide comes from first hand experience of the worldwide recognition – we might even say fame – of the Severn Estuary, in the engineering community at least, as a potential tidal energy site. This is contrasted with a modest level of knowledge and engagement in the local community. We can do better than that, which will result in a better tidal energy development.
Iain Major
Originally a chemistry teacher, Iain retrained as a software engineer before co-founding a 3D printing company, Bits From Bytes. After successfully selling the business, he returned to teaching to become head of computing at Clevedon school. As a teacher with an engineering mindset, Iain gives us a great link both to the school and to how to work with young people.
James Geldart
A physics graduate who now runs a growing software and web development company (Nuvola), James has long felt like a frustrated engineer. This project has given him a chance to combine his interest in engineering and renewable energy with his experience in building and promoting a business.