After a few months of engineering, testing of the Turbine and Test Platform has taken place in Clevedon Marine Lake!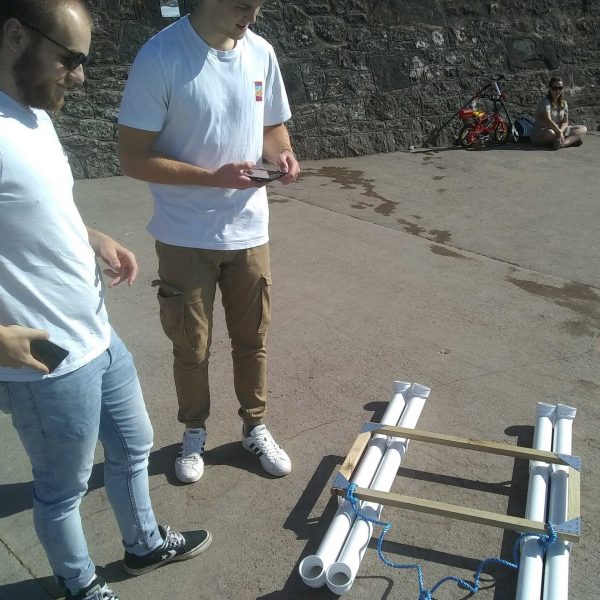 A moment of trepidation before the test of floating the Test platform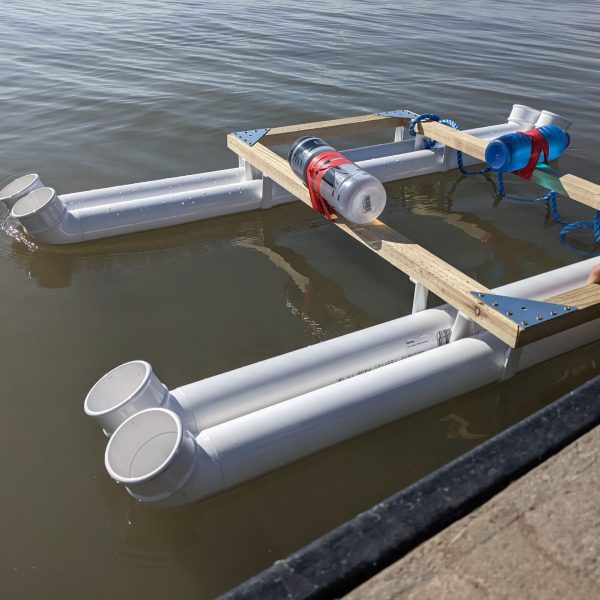 The test underway! Pipes of dimension 4×1 were used as more buoyancy was required compared to using the original smaller 2×1 pipes.
As well as this an additional 1.5kg of weight (the water bottles) was added. Red tape was used to get a reading of the water line as it floated.
https://www.ourtide.org/wp-content/uploads/sites/13/2021/09/PXL_20210825_152725878-1.mp4#t=5
Manually testing the drivetrain prior to attaching it to the floating platform.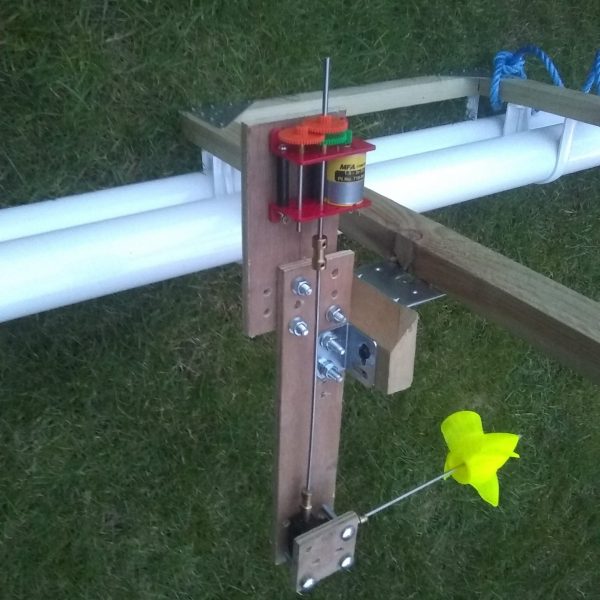 The drivetrain now attached to the floating platform.
Development of the Test Rig